BIKE COMPANY

 SPECIALISES IN MOUNTAIN BIKING ADVENTURES
Our small team of passionate riders deliver personal and tailored experiences for riders of all levels from all over the world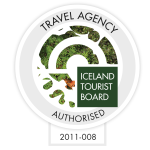 ---

BIKE COMPANY was founded in 2011 by four Icelandic friends, that were pioneers of taking people for a MTB experience in the Iceland's stunning highlands.
Their own MTB adventures, organised for themselves as well as for a selective group of friends, sparked the idea of Bike Company. They believed that cycling is the best way to experience the unique nature of Iceland and they were so right!
Owner and the lead guide of BIKE COMPANY today is ANNA KRISTÍN ÁSBJÖRNSDÓTTIR, a dedicated biker and an experienced mountain guide.
The knowledge and the experience of the team is unique when it comes to planning mountain bike tours in Iceland. We are real pioneers and our ideas for developing new trails are endless. We never stop designing and creating new tours, as well as fine tuning the old ones.

OUR PHILOSOPHY IS SIMPLE
We deliver the Iceland's best MTB adventure with thoughtfully chosen trails, including great food and with fantastic guides! Our service is personal and we strike to leave our riders with a beyond amazing experience, far beyond their imagination.
We have an everlasting enthusiasm for showing our customers our country's beautiful and challenging routes, from the easiest levels to the most physically demanding single-track tours. All of our tours require though at least some biking skills.

STAY ON THE TRAILS!
We don´t like a reckless and off trail riding! We want to run a sustainable tourism with low impact travel. And we aim to leave no trace in the nature leaving it as unspoiled as possible to the future generations!
Incredible experience! - In looking back, our bike trip was a perfect way to 'do Iceland' and Anna and the Bike Company were incredible ambassadors.

Matt M

Amazing 2 Day Icelandic Adventure. A group of 5 of us of varying mountain biking skills and fitness levels went on a private 2 day tour with Bike Company and could not have been happier.

Krissy K

6 day highland tour with Kjartan the Great. Once I understood that this was more of a backcountry adventure with mountain bikes then I was content going with the flow. The backcountry access and epic terrain were primary and the biking was secondary.

Cody W

An Amazing (Ótrúlegt)! Five of us from NYC booked a 2-day/1-night custom tour with Bike Company that was simply amazing from beginning to end. This trip ended up being one of our favorite international adventures because of Bike Company.

Tim S

Awesome Trip. Highly Recommend. Overall this biking trip was the the highlight to my stay in Iceland.

LYDSELIN

Above and Beyond! I really fell in love with Iceland and Icelandic riding (no mosquitos!) and I would definitely recommend going with Bike Company if you go.

Heather C

Excellent food, scenery and the all important guide. When researching Iceland as a do-it-yourself holiday, every which way always turned into an extortionate expense. Thank you Bike Company for making it a more affordable destination. Keep up the good work.

Lucy and Alvaro

AMAZING BIKE EXPERIENCE! I've done organized trips all over the world and The Bike Company is at the top of the list. Incredible value.

James A

Laugavegur single-track adventure: the best mountainbiking trip ever! The trip was well organised. I can really recommend Bike Company to everybody.

Andriesdr

Epic MTB destination! Bike Company did an excellent job handling all the details, allowing us to explore the rugged highlands of Iceland for six epic days: big climbs, stunning views, flowing trails, a few ripping descents, and it felt like we had the whole island to ourselves.

Justin B

Mountain Bike 7 Day Extravaganza! The island country of Iceland is a MUST SEE destination and there is no better way to see it then with the Bike Company in Reykjavik.

Michael H
---