MTB YOGA

ADVENTURE BEHIND THE MOUNTAIN
A TOUR MADE FOR

WOMEN

BY WOMEN!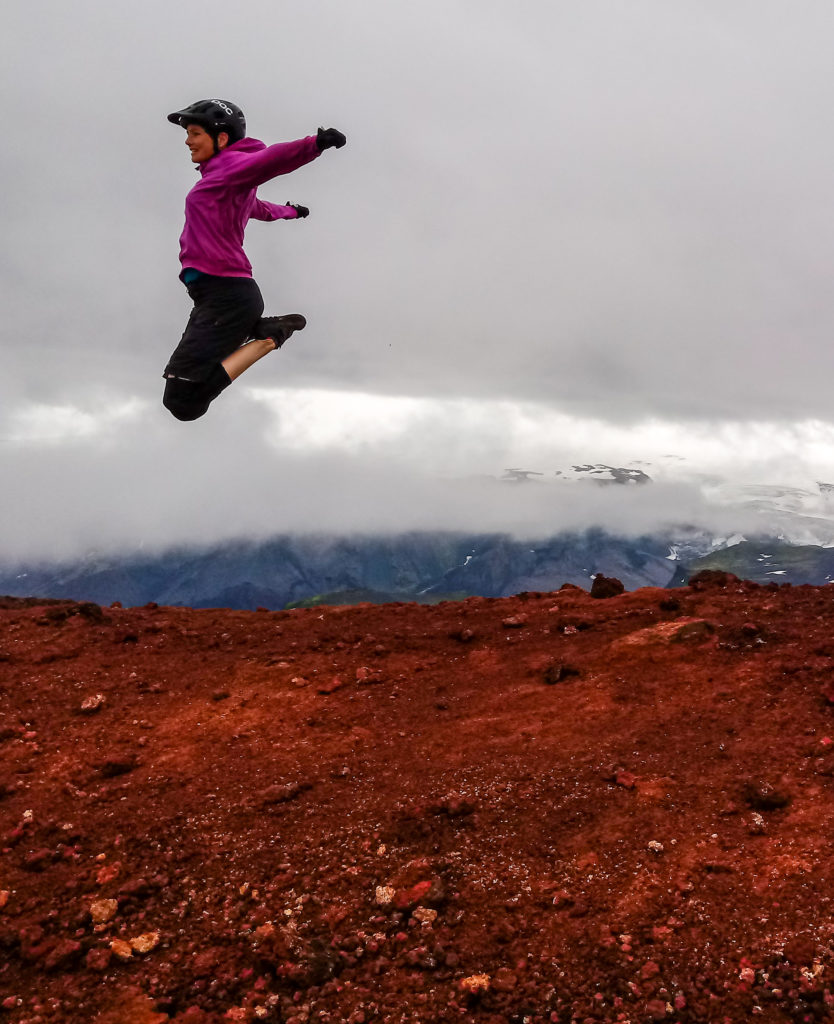 This is an adventure that accesses parts of you that you had no idea that existed and somehow forces you to find out that you are
capable of so much more than you thought.

It will push you outside of your comfort zone and make you feel

strong and confident

… afterwards!
It is the perfect

balance

between Yin and Yang. Yoga for

mindfulness

, peace, and more space in body and mind paired with MTB moments on

selected trails

in the middle of nowhere.
There is no doubt about it, those two activities mixed together improves balance, focus, strength and flexibility that help you find

your better self.
---
DAY 1
LET THE ADVENTURE BEGIN!
Meet up at our our office at 16:00. After a quick preparation meeting we leave for about 3-hours drive to the peninsula of Snæfellsnes.
There will be a dinner stop on the way, before we get settle in our charming home for the next three nights.
DAY 2
SNÆFELLSJÖKULL GLACIER
Rise and shine early in the morning with the first Yoga session. After a delicious breakfast a short shuttle to the starting point of our ride.
The ride starts by climbing a mountain road on the northern part of Snæfellsjökull glacier. When we reach the edge of the glacier we will find our way to the trail passing by Bardarkista and down the valley of Saxshólsdalur. There are some hike-a-bike sections on the way down that will make this tour an exciting adventure.
Yoga and stretching followed by a homemade dinner made by your guides.
The ride: Distance 20 km – Elevation gain / loss 670 m
DAY 3
BERSERKJAHRAUN
Yoga early in the morning followed by breakfast.
Want to feel in another world? We will get lost in the lava field of Berserkjahraun, between interestingly shaped mountains and lava formations. The trails are a nice mix between gravel roads and exciting (sometimes technical) single tracks.
Yoga and stretching followed by a homemade dinner made by your guides.
The ride: Distance 25 km – Elevation gain / loss 380 m
DAY 4
ESJAN
"Esjan" that shows a new face every day, making the view from Reykjavík so picturesque and special. Every Icelandic soul that loves outdoors activity has visited it at some point, normally by foot. We will discover a fantastic bike tour by climbing up the road of Mogilsarvegur and back down by a very nice, challenging and flowy single track. This trail is dedicated for MTB-riders and is the perfect trail to put a closure at our weekend Yoga-MTB adventure.
The ride: Distance 10 km – Elevation gain / loss 475 m
---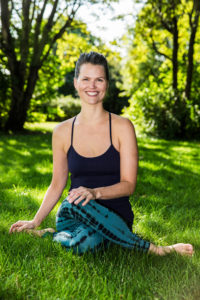 HELGA SNJÓLFSDÓTTIR is an experienced Yoga Instructor and MTB lover. She discovered yoga in her late teens and has been passionate about yoga, meditation and spirituality for the past 20 years. 7 years ago she started teaching and sharing her knowledge and experience with students at Yoga Shala Reykjavik as well as through other projects and collaborations.
She loves teaching accessible Yoga Flow classes where all students can thrive and and find their edge regardless of their experience, she also believes in the power of Meditation, Yin Yoga and Yoga Nidra to balance active lifestyles in the demands of modern culture.
She discovered MTB in the year 2014 and met Anna, Bike Company´s owner on her first behind the mountains MTB tour. Needless to say it was amazing! She is thrilled to be collaborating on MTB + yoga trips and looks forward to customizing yoga programs for each tour and group.
---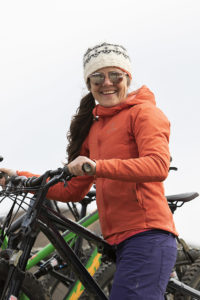 ANNA KRISTÍN ÁSBJÖRNSDÓTTIR is the owner and the general manager of Bike Company.
In 2014, Anna organized the first "only women" weekend adventure called "MountainBikeRock". It has been since then an integral part of many Icelandic female mountain bikers, who attend the tour each and every year.
She is a natural born pioneer and her knowledge and experience as a mountain guide is unique when it comes to planning mountain bike tours in Iceland.
Anna discovered Yoga when she met Helga on this tour and has since then been practicing it occasionally along with meditation. This year we have decided to share this unique experience with the worldwide female riders community by welcome them to join us.
INCLUDED:
Expert local female leadership
All transports during the trip and assistance vehicle to carry the luggage
Accommodation in a hostel with with shared bathroom
All meals and snacks from breakfast on day 2 to lunch on day 4
NOT INCLUDED:
Accommodation and meals in Reykjavik before and after the trip
Your mountain bike and a helmet
Trip insurance
Personal items like drinks, snacks and energy supplements
GROUP SIZE: Maximum 9 participants.
---
WE CAN CUSTOM-MAKE THIS TOUR FOR YOU!
For smaller and bigger groups who prefer to travel together we do quote prices with the date and time you choose. Please contact us for more information via
info@bikecompany.is
LEVEL: This tour is designed for a open minded female mountain yoga-biker in good physical shape. Previous mountain yoga or biking experience is not required, and you will not be confronted with very technical sections. You don't have to be an advanced biker or yoga practicant, and you don't have to be super fit for this trip. Most of those who join us have these qualifications to varying degrees and one compensates another. If you lack skill, you may be fine with good fitness, and if you are very skilled, you may do well with less fitness. Most part of the trails are on gravel roads that can be quite rough along with some single track and short technical up- and downhill sections that can easily be hike-a-biked for those less experienced.
YOUR SAFETY: Our trips take place in remote regions where limited evacuation options are available. Bear in mind, there are always risks and hazards on the trails that we ride. If you choose to participate in our trips, it is up to you to ride well within your limits, to ride conservatively and to be safe as mountain biking is a dangerous sport. Participants must keep their bikes in good working condition; they must be hydrated and rested and alcohol and drugs are not permitted while riding. Our guides have basic first aid training and if a serious injury is suspected they will call for a helicopter search and rescue at the cost of the participant. Personal medical travel insurance is mandatory.
THE LODGING: Our chose for this adventure is a very comfortable, private house at ARNARSTAPI, located at the roots of the glacier Snæfellsjökull. It is a beautiful house in a unique location with amazing views and peaceful surroundings. The group stays together in four separate bedrooms, made up beds and with shared bathrooms, include all modern comfort as electricity, restroom facilities and shower.
THE FOOD: Cuisine is the Iceland's best and we can customize your dinner if you have any dietary considerations as vegetarian, ketos, dairy free or lactose intolerant, for example.
THE YOGA PRACTISE: The yoga sessions will vary and cater to the time of day, group's energy level, atmosphere and the rides of the day. Our instructor will offer accessible Yoga Flow, Yin Yoga, Yoga Nidra, and guided meditation, and of course make sure to seize opportunities for unforgettable wilderness Yoga moments. Yoga mats and other necessary accessories will be provided and music and room setup provide for the appropriate ambiance. You are of course welcome to bring your own mat.
THE BIKES: If you bring your own bike you are required to have it in excellent working order before the trip begins. You also need to bring couple of tubes with you and at least one set of brake pads (organic are better here than sintered as they don't overheat) and keep them in your pack along with a spare mech hanger and any other specialist tools or spares specific to your own bike.
WHAT CLOTHES SHOULD I BRING? Based on our experience cycling clothes, gloves and shoes that are built for winter / autumn riding in the US or Europe typically works well in Icelandic highland summers. Expect to wade rivers, and bike over number of small creeks. IMPORTANT: We discourage the use of cotton and recommend strongly bringing comfortable and adequate clothing, such as polypropylene and wool/synthetic blends. We also recommend that you bring a good back pack (ca. 10l) with bladder as we are out riding for the day, so along with at least 1l of water you'll need room for your packed lunch, extra layers and spares. Don't forget to bring a high factor sunblock, as the sun here is very strong.
CLOTHES WASHING FACILITIES There are clothes washing facilities in the house, but any wet gear will dry quickly over the night.
YOUR LUGGAGES Try to go as light as possible and take only essentials. Excess baggage can be a burden to you and to our support personal. Keep in mind that there are limits on how much your duffel bag can weigh because the weight restrictions on international and domestic flights is usually 20 kg (70lbs).
WATER - DRINKS ARE ON US! Kranavatn is a premium drink, naturally filtered through layers of lava to make it fresh and tasty for you. It is available all around Iceland, and it is totally free.
YOUR PERSONAL EXTRA We supply the main meals and a basic snack for the rides. If you have a favorite snack food such as energy bars and protein supplements, we recommend that you bring it along. You can always take it back with you in case you don't need it. Please let us know in advance if you have any dietary considerations.
THE BOOZE... It is not always possible to stop at the liquor store in Iceland after the trip has started. We highly recommend that you stop at the tax-free store at the airport if you wish to have a wine or beer with you in the trip.
IN YOUR DUFFEL BAG sturdy and water-resistant, not exceeding 15 kg
Warm jacket/wool
Clothes and sandals for hut and yoga
Extra insulating layer (warm gloves, hat, long johns, trousers, socks, underwear)
Headlight or flashlight and spare batteries
Toothbrush, paste and soaps
Travel towel and swimsuit
Your yoga mat (if you bring your own)
Your personal pharmacy
DURING THE DAY ON THE BIKE
Good backpack (ca.10l) for daily meals/snack and extra clothes.
Wool blend insulating layer next to your body
Fleece or wool sweater
Biking pants/shorts or outdoor trousers
Waterproof jacket and pants/Gore-Tex or similar
Cap to wear underneath the helmet
Fingerless and full finger gloves for biking
Waterproofed winter gloves
Good socks/1-2 pairs (wool blend)
Body armor is a personal choice, however we would advise kneepads.
Winter bike shoes/mountain shoes for biking
Extra warm hat/cap (for stops)
Down jacket/primaloft (for stops)
Sunglasses / Sunscreen / Lip protection (the sun in Iceland is intense)
1l water bottle or camel bag
A small thermos for hot drink (optional)
First aid kit (lip balm, band aid, sport tape, blister patches for heels, sun protection)
OPTIONAL TRAVEL ACCESSORIES
Camera
Reading and writing material
Your favourite snack food such as raisins or chocolate
Protein supplements for vegetarian
1 or 2 good bottles of wine or/and beer
Most needed spare parts for your bike, if you bring your own
If you want to customize your rental bike, consider bringing your own pedals and saddle
The Next Steps: Once your online registration form has been received we will send you a confirmation in form of a ticket for the trip. Please make sure you have read and understand our Terms and Conditions and do not hesitate to get in touch if you still have questions.
Questions? Feel free to send us an email at info@bikecompany.is if you have any questions.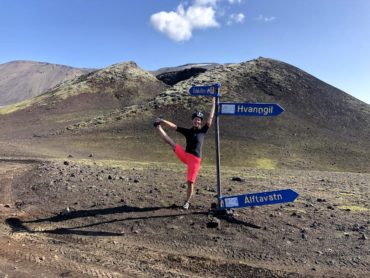 WATCH THE VIDEO
YOGA & MTB
Video from our YOGA- MTB adventure 2018 with images from ARTE Germany. A fantastic week-end with 6 awesome Icelandic girls.
PHOTO GALLERY
LOOK AT THE PHOTOS
There´s nothing like getting together and sharing a great adventure with a group of like-minded women.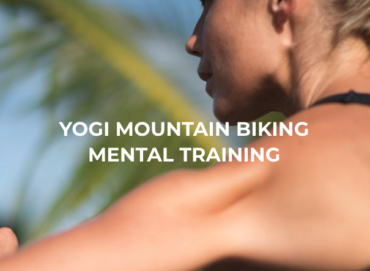 GO TO WEBSITE
YOGA FOR MOUNTAIN BIKERS
A fantastic website with yoga videos and tutorials for all the riders out there looking to boost performance and accelerate recovery.