HALLA JÓNSDÓTTIR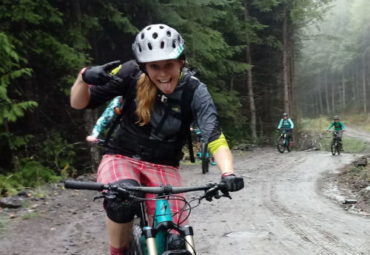 Halla is one of Iceland's best female mountaineers and has been playing in the outdoors before she even started to walk.
She has an extensive background in tourism and has done everything from selling and organizing to guiding and delivering experiences of a life time. Her father is a pioneer in the tourism industry so by travelling around with him, from a young age, she discovered all of Iceland's secret spots.
Mountain biking is Halla's top passion and she is quickly becoming one of Iceland's strongest female MTB athletes. She has been competing in the Enduro Iceland series and recently also finished the Trans BC Enduro with style!
When she is not out riding her bike she works in the sales and marketing department for Lauf Forks, an Icelandic start up that is pioneering new ultra lightweight suspension forks for gravel bikes, XC and Fat Bikes.
With her unbreakable tranquillity, Halla earns the groups trust from the first moment and her goal is that every participant will return home with a high-quality experience they never forget!
---