WILD WOMEN SINGLE-TRACK


THIS IS A FANTASTIC ADVENTURE ADDRESSED TO WILD WOMEN MOUNTAIN BIKERS WHO ARE READY TO JOIN A DEMANDING TRIP IN A REMOTE LANDSCAPE

D1 – HENGILL VOLCANO
Meet up with your guide and driver at your hotel in Reykjavik in the morning. Today we'll ride the area surrounding Hengill, a volcano that lies in Iceland's western volcanic belt, last erupting two thousand years ago. The area surrounding the volcano is mystical and unforgettable and renowned for it's hot springs, natural warm rivers and steaming fumaroles. In the afternoon we drive about 2 hours along Iceland's fantastic South Coast to our remote hut situated in a hidden valley behind the glacier of Tindfjallajökull for our first night's stay in the mountains.
Ride: Distance 17 km
Elevation: Gain 390 m / loss -680 m
D2 – HUNGURFIT – ÁLFTAVATN – EMSTRUR
The first part of today´s trail is surely among Iceland's best. It is a challenging and remote single track where we rarely come a cross hikers or even other MTB riders. The second part passes by the Lake Alftavatn and on the famous "Laugavegur" trail followed by a mountain road that leads to our hut by the canyons of the Markarfljót River.
Ride: Distance 30 km
Elevation: Gain 550 m / loss -690 m
D3 – EMSTUR – ÞÓRSMÖRK
Some awesome and rather challenging single-tracks are waiting for us today via deep canyons, through a desert sand and lava fields over to Þórsmörk valley. Our hut is situated in a mythical place with birch trees and ravines surrounded by steep mountains underneath the slopes of the infamous Eyjafjallajökull volcano.
Ride: Distance 30 km
Elevation: Gain 540 m / loss -780 m
D4 – ÞÓRSMÖRK – SKÓGAR
This day starts by a steep climb (pedaling & hike-a-bike). In the afternoon, we will be rewarded with a fabulous 9 km downhill that follows the river Skógá all the way down to the coast. One hour drive to Vik after the ride.
Ride: Distance 25 km
Elevation: Gain 1,100 m / loss -1,300 m
D5 – VÍK Í MÝRDAL
From the village we climb up the 300 meters Mt. Reynisfjall followed by an epic single track on the edge of mountain cliffs. The second part of the ride starts with a climb to the top of Mt. Hatta and down by fantastic single track all the way to the village again.
After the ride we'll have about a three-hours drive back to Reykjavík passing by two of the most graceful waterfalls of Iceland, Gljúfrabúi and Seljalandsfoss.
Ride: Distance 20 km
Elevation: Gain / loss 950 m

Bike Company reserves the right to make adjustments to the itinerary as weather or terrain conditions dictate or as necessary to improve the trip quality or to accommodate the comfort, convenience, and well-being of our clients.
——————————

Back to previous page
Group size: From 5 - 9 participants.
Biking distance: ~15 - 30 kilometers pr. day.
The bike: The perfect bike for this trip is a five or six-inch all-mountain dual suspension bike with disk brakes. It is required to have it in excellent working order before the trip begins.
Lodging and food: Accommodations are in remote and authentic lodges located in special remote locations. Rooms at the lodges vary from smaller six-person rooms to rooms that will accommodate the whole group. The food is hearty and typical of the area. Bike Company supervises the preparation of all meals. However, group member participation is required. Please let us know in advance if you have any dietary considerations.
Technical level: This women adventure is rated as challenging for good mountain bikers, used to physically demanding routes. The trails are mildly technical at times.
Fitness level: The adventure level is high on this trip. As you know, the fitter you are the more fun you'll have. This trip is demanding at times in a remote landscape.
Your safety: Our trips take place in remote regions where limited evacuation options are available. Bear in mind, there are always risks and hazards on the trails that we ride. If you choose to participate in our trips, it is up to you to ride well within your limits, to ride conservatively and to be safe as mountain biking is a dangerous sport. Participants must keep their bikes in good working condition; they must be hydrated and rested and alcohol and drugs are not permitted while riding. Our guides have basic first aid training and if a serious injury is suspected they will call for a helicopter search and rescue at the cost of the participant. Personal medical travel insurance is mandatory.
Included:

Expert local female leadership – Anna Kristin Ásbjörnsdottir, mtb guide
All transports during the trip and assistance vehicle to carry the luggage
Accommodation in huts during the tour (sleeping bags in common rooms)
All meals and snacks from lunch on day 1 to lunch on day 5

Not included:

Pickup and drop off at the airport
Accommodation and meals in Reykjavik before and after the trip
Trip insurance
Your mountain bike and related equipment needed to ride
Personal items like drinks, snacks and energy supplements
Optional tipping to guides
Small group supplement for less than 5 participants
The Next Steps: Once your online registration form has been received we will send you a confirmation in form of a ticket for the trip. Please make sure you have read and understand our Terms and Conditions and do not hesitate to get in touch if you still have questions.
Questions? Feel free to send us an email at info@bikecompany.is if you have any questions.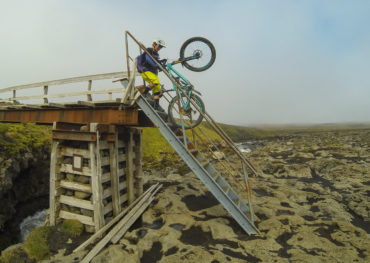 PHOTO GALLERY
MORE IMAGES
There´s nothing like getting together and sharing a great adventure with a group of like-minded women.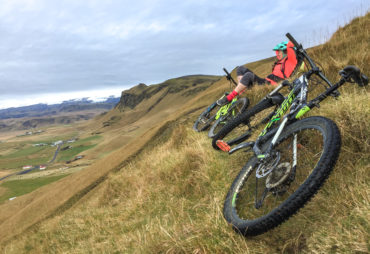 More about Anna
THE GUIDE
Anna is a dedicated mountaineer, skier, biker, professional guide, publisher and a true lover of Icelandic nature.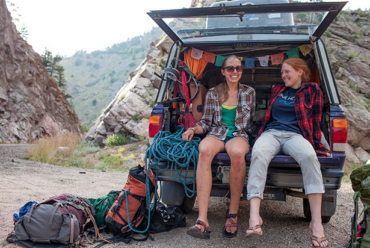 THE ARTICLE IN TETON GRAVITY
WOMEN IN THE MOUNTAINS
8 Reasons Why Women Need to Go to the Mountains With Other Women - Women in the Mountains
BOOK NOW FOR 2018
Loading...