BIKE COMPANY

SPECIALISES IN MOUNTAIN BIKING ADVENTURES
We are experts in the field of organising mountain biking tours in Iceland. Whether you are interested in one of our vast selection of scheduled biking tours or a custom-made biking adventure, look no further, we will be more than happy to help you out.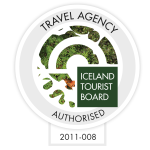 TESTIMONIALS
What do our Customers saying about us?
Amazing 2 Day Icelandic Adventure. A group of 5 of us of varying mountain biking skills and fitness levels went on a private 2 day tour with Bike Company and could not have been happier.

Krissy K

6 day highland tour with Kjartan the Great. Once I understood that this was more of a backcountry adventure with mountain bikes then I was content going with the flow. The backcountry access and epic terrain were primary and the biking was secondary.

Cody W

An Amazing (Ótrúlegt)! Five of us from NYC booked a 2-day/1-night custom tour with Bike Company that was simply amazing from beginning to end. This trip ended up being one of our favorite international adventures because of Bike Company. They are a top-notch, professional company that cares about the land, loves their country and culture, and can't wait to share in their love with crazy tourists like us.

Tim S

Awesome Trip. Highly Recommend. Overall this biking trip was the the highlight to my stay in Iceland.

LYDSELIN

Above and Beyond! I really fell in love with Iceland and Icelandic riding (no mosquitos!) and I would definitely recommend going with Bike Company if you go.

Heather C

Excellent food, scenery and the all important guide. When researching Iceland as a do-it-yourself holiday, every which way always turned into an extortionate expense. Thank you Bike Company for making it a more affordable destination. Keep up the good work.

Lucy and Alvaro

AMAZING BIKE EXPERIENCE! I've done organized trips all over the world and The Bike Company is at the top of the list. Incredible value.

James A

Laugavegur single-track adventure: the best mountainbiking trip ever! The trip was well organised. I can really recommend Bike Company to everybody.

Andriesdr

Epic MTB destination! Bike Company did an excellent job handling all the details, allowing us to explore the rugged highlands of Iceland for six epic days: big climbs, stunning views, flowing trails, a few ripping descents, and it felt like we had the whole island to ourselves.

Justin B

Mountain Bike 7 Day Extravaganza! The island country of Iceland is a MUST SEE destination and there is no better way to see it then with the Bike Company in Reykjavik.

Michael H